Spiritual Safaris, Songwriters & Yoga in South Africa with Sunset Sessions
With Brittney Rose, Michele Clark-Dougherty and LSR Team
December 1 - 9, 2019
Spiritual Safaris in South Africa with Sunset Sessions
There's nothing that connects us to our source, more powerfully than nature.  Join us as we venture to one of our favorite countries on the planet… South Africa.  Life Source Retreats founders & leaders will join the songwriters and musicians of the Sunset Sessions music industry festival, as together we explore South Africa.  Our journey will begin in historic, magnificent Cape Town:  where the Atlantic meets the Indian Oceans, where Table Mountain and the 12 Apostles beg to be hiked.  Our journey will continue in the great Kruger region, where we'll experience private Safari's with one of Nat Geo's most popular guides.  We may also be treated to acoustic performances in the midst of the bush, where we'll practice Yoga while the lions roar.  Specific details are still being outlined, and spaces will be limited.  This is not a retreat you will want to miss.
Teachers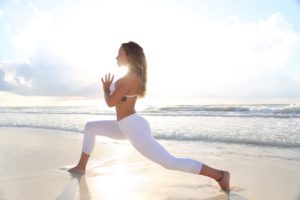 Brittney Rose
Brittney Rose is the one of Life Source Retreats co-founders and she has been creating, hosting and co-leading various retreats since the company's inception in 2013 in Tulum, Mexico. She has completed 500+ hours of yoga teacher training and attended dozens of workshops and programs. Brittney made it her mission to share the tools she's gathered through her years of study that have helped her live a better life, so she can help you live yours. It is these tools that allowed Brittney to remain centered and  grounded during…
Learn more about Brittney Rose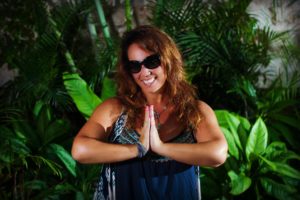 Michele Clark-Dougherty
I am a spiritual warrior & creator of magical spaces who's spent 30 years rockin' the music industry as well. With a husband, children & grandchildren, I've transitioned mostly from Malibu CA to the white sand beaches of Tulum Mexico where I co-founded Life Source Retreats. Our retreats attract international like-minded teachers & students (we're all both!) to share our gifts & remind each other of our inner wisdom & guidance.
Learn more about Michele Clark-Dougherty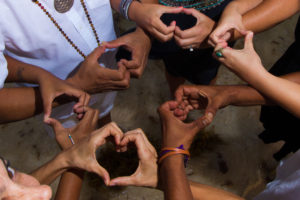 LSR Team
You will meet our team of passionate healers and see straightaway that they are dedicated to making your experience with LifeSource Retreats first-in-class. We're made up of a local group who guide your retreat experience year-round, and an international group of spiritual guides, therapists, healers, and wellness experts who travel to Tulum assist us during certain retreats and activities. Find out more about our team here: https://lifesourceretreats.com/meet-our-team/
Learn more about LSR Team