Yoga & Meditation Tulum Luxury Beachfront Retreat
With Brittney Rose, LSR Team and Avelino May Xul
May 19 - 24, 2019
The word MEDITATION is derived from the Latin "meditari" = "to ponder, think, practice, prepare." It has its roots in Greek as well: "medomai" = "I'm calm; I reflect." You can meditate laying down, sitting, walking and standing, at home and while traveling, climbing stairs, while brushing your teeth or washing the dishes. Meditation is not just for gurus, yogis, or spiritual people, but really is something for everyone! If you do not like the concept of meditation, simply replace it with "relaxation," "stillness," "introspection" or "quiet time." It is not about words, but about the experience of presence, tranquility and peace that you can create in your own mind.
Participants will be introduced to several different yoga and meditation practices and the principles on which they are based. These may include forms of guided or silent meditations, mindfulness of your heart, breathing exercises, and chakra focus, and life-enhancing tools. This retreat includes simple ways to integrate yoga and meditation in your daily life, providing a foundation for overall wellness.
Our yoga teachers are some of the world's finest and guide you through various yoga practices each morning and some afternoons. Specific styles will vary based on participants and retreat.
This retreat, like the others we offer, includes fresh, nutritious food, energy healing exercises, life coaching, exciting excursions and experiencing of the beauty and magic of Tulum. Heal your body. Uplift and focus your mind. Free your spirit.
What you experience and learn here will stay with you long after your suntan fades. We send you home with easy to incorporate tools for life! Just practice a little bit every day, and your life can transform.
We believe life isn't about avoiding the thunderstorms, but rather learning how to dance in the rain!
Yoga
Rejoice
Reach
Raw Love
Heart
Relax
Rest
Light Up
Float
Mayan Clay Ceremony
Cenote
Good Morning Sun
New Friends
Greet the Sun
Love
Luxurious accommodations at our 5-star property
All meals, snacks, coffee, teas: healthy, delicious, locally sourced, freshly prepared, primarily gluten, dairy, & sugar free. (see custom menu options)
Greeting of the Sun
Morning Blessing with our Shaman
Life-enhancing workshops and seminars by world renowned authors, teachers & local leaders
Daily yoga
Excursions into the ancient Mayan culture (bike ride to the Mayan ruins, Mayan temazcal, swim in a sacred cenote)
Healing experiences (Sound Healing, Mayan Clay ceremony, Heart Opening Circle, Fishbowl
Fitness classes (African Dance with live drumming, International Dance, beach walk/run)
Sunset sharing circle
Nighttime activities (drum circles, dancing, dinner out, music, baby turtle exploring, or a night on the town)
We also schedule free time into each day in case you want a service from our Spa & Beyond menu, a one-on-one session with one of our amazing instructors, meet with our doctor of integrative medicine, watch the stars, the moon, the sunrise, go for a swim, walk, bike ride, shop, or just relax and read a book under a palm tree.
Example "Yoga & Meditation" Week:
Day 1
3:00 pm – Arrivals/Check-in
5:30 pm – Post-Flight Restorative Yoga
7:00 pm – Open Heart Ceremony
8:00 pm – Welcome Dinner
9:00 pm – Guided Meditation
Day 2
6:20 am – Coffee/Tea/Fruit
6:30 am – Greet the Sun Blessing with our Shaman
7:30 am – Yoga
9:00 am – Breakfast
10:00 am – Introduction to Meditation
12:30 pm – Lunch
2:00 pm – Mayan Clay beach experience
5:45 pm – Beach Walk
6:00 pm – Mayan Temazcal Ceremony & Moonlight Dip
8:00 pm – Raw Love Affair Dinner
Day 3
6:20 am – Coffee/Tea/Fruit
6:30 am – Greet the Sun Meditation
7:30 am – Yoga
9:00 am – Breakfast
10:00 am – Inner Peace Workshop
1:00 pm – Lunch
2:00 pm – Be Free Time & Private Healing Sessions
5:00 pm – Afternoon Yoga
6:30pm – Sunset Sharing Circle
7:00 pm – Dinner
7:00 pm – Sound Healing Meditation
Day 4
6:20 am – Coffee/Tea/Fruit
6:30 am – Greet the Sun
7:30 am –Yoga
9:00 am – Breakfast
10:00 am –Write Your New Story Workshop
12:00 pm – Sacred Cenote swim and Town Excursion
4:30 pm – Be Free Time and Private Healing Sessions
6:30 pm – Sunset Sharing Circles
7:30 pm – Dinner
8:30 pm – Moonlight Meditation
Day 5
6:20 am – Coffee/Tea/Fruit
6:30 am – Greet the Sun
7:30 am –Yoga
9:00 am – Breakfast
10:30 am – The Art of Letting Go Workshop
12:30 pm – Lunch
2:00 pm – Be Free Time and Private Healing Sessions
5:00 pm – Fishbowl
7:30 pm – Farewell Dinner
Day 6
6:20 am – Coffee/Tea/Nuts
6:30 am – Greet the Sun
7:30 am – Yoga
9:00 am – Breakfast
10:00 am – Closing Circle
12:00 pm – Departures
Each retreat is uniquely different based on the time of the year, the focus of the retreat, the teachers and attendees..  yet it's always somehow perfect.  Check out our Trip Advisor Reviews to hear from past guests.
Check out our social media and Youtube page for specific photos and videos from past retreats!  https://www.youtube.com/channel/UCftDQ_4wZKER5XznuXGaYgg
Private occupancy allows one retreat participant per room. If you select Private occupancy and two participants, you will be requesting to book two private rooms. You may share a private room with someone who is not participating in the retreat, such as a friend or spouse.
If you select Shared occupancy, you will be requesting to share a room with another participant. Please specify roommate requests and if you want a king or two double beds at booking checkout.
Each room except the Family Villa sleeps up to 2. The Family Villa sleeps up to 4. To book 3–4 people in the Family Villa, select Shared > Family Villa Queen > 2 participants, then Shared > Family Villa Bunks > 1–2 participants.
If you select Retreat Only, you can participate in the retreat without booking a room with us. This rate includes all activities, workshops, and meals.
Please read our terms and cancellation policy carefully before booking. Still have questions? Read the FAQ or contact us.
Teachers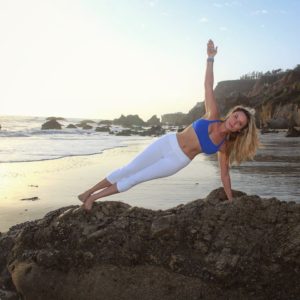 Brittney Rose
Brittney Rose is the one of Life Source Retreats co-founders along with David Graziano and Michele Clark.  Brittney has been creating, hosting and co-leading various retreats since the company's inception in Tulum.  She is a certified yoga teacher and natural spiritual healer who has relocated back to Malibu California in order to oversee the company's expansion to our newest location.   Brittney is available for private and group sessions and can be reached directly at BeeRoseBud@aol.com   
Learn more about Brittney Rose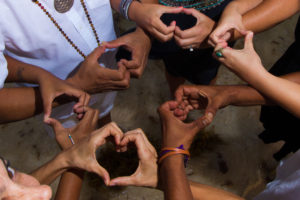 LSR Team
You will meet our team of passionate healers and see straightaway that they are dedicated to making your experience with LifeSource Retreats first-in-class. We're made up of a local group who guide your retreat experience year-round, and an international group of spiritual guides, therapists, healers, and wellness experts who travel to Tulum assist us during certain retreats and activities. Find out more about our team here: https://lifesourceretreats.com/meet-our-team/
Learn more about LSR Team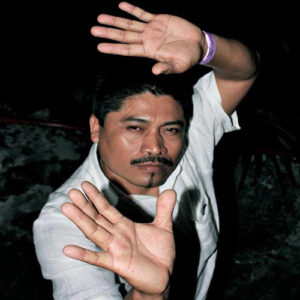 Avelino May Xul
Avelino is genuinely great human being, with blissful intentions for anyone crossing his path. He combines his therapies with osteopath techniques, massage, and mayan healing chants and prayer. He is one of the most authentic healers we have ever worked with.  You can always tell when someone has had a sessions with Avelino, because they are practically floating.  He is a very generous and open person, characteristics which greatly enhance the benefits that a therapist can provide. It is an…
Learn more about Avelino May Xul